It was really a long time I didn't make this dish...years, in fact I still lived in NY, so at least 8 years ago.
It came out very nice and also my picky eater enjoyed the meat, he didn't touch the sweet potatoes, none of my children seems found of sweet potatoes.
This recipe is slightly adapted from the book of
cous cous
of Paula Wolfert, it is not just cous cous people, also full of tagine recipes and salads, some very interesting indeed!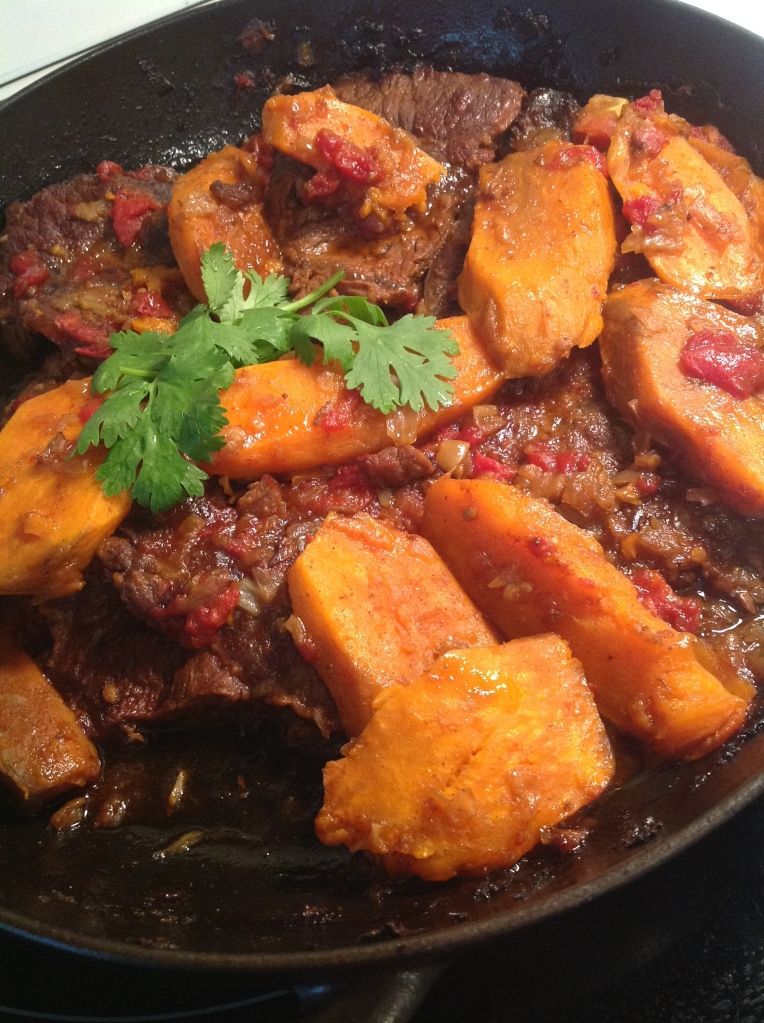 How I made it
3 slices of paleron (which in American English is the chuck roast, the roast from the neck with a thick gelatine vein going across it). Then I cut every slice in half to get 6 medium slices of meat, about 700 grams total
2 tablespoons or a little more of beef tallow
1 onion and half diced
some spices (1/4 tsp of turmenic and paprika and piment d'espelette or cajenne and dried ginger, and a pinch of cumin.
some beef stock
500 grams sweet potatoes
one big tomato, peeled seeded and diced, or two smallish
some salt and pepper
chopped coriander, ops, cilantro
I warmed up my
Staub cast iron
skillet and added some tallow, then the meat slices nice and dry and let them color both sides. At this point I added salt, lowered the heat and covered, when the meat started extruding its own juices, I added the onion and the spices and a little bit of beef stock.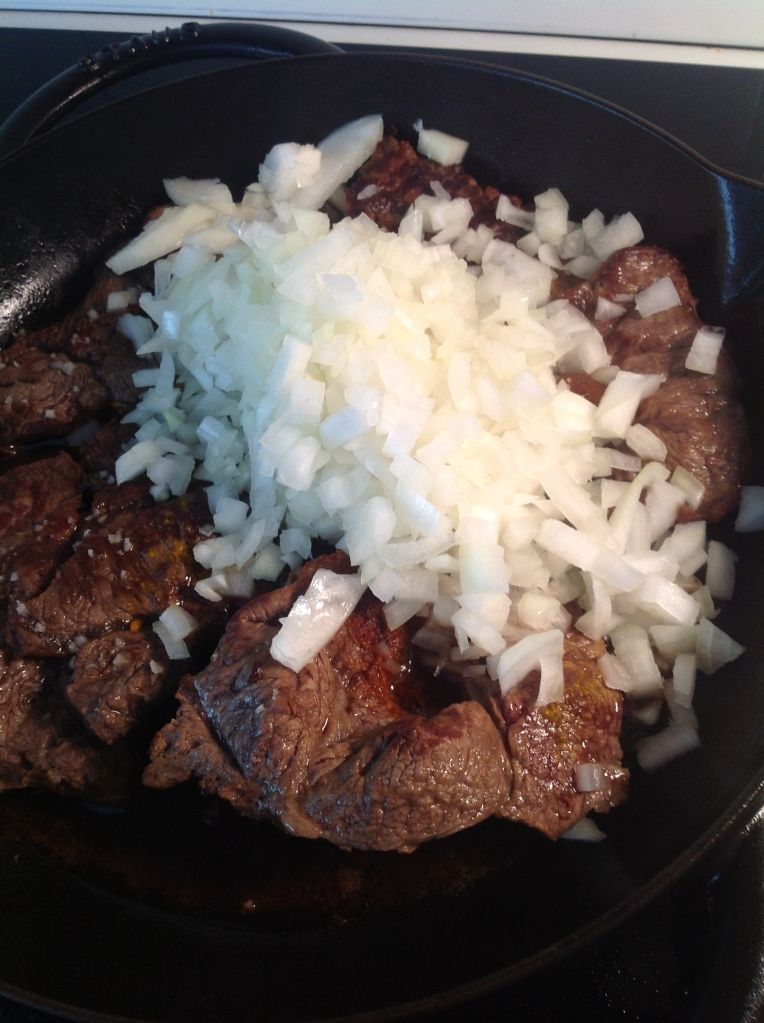 I covered the meat with some wet parchment paper and the lid and the pan went in the oven a 150 Cerlsius (about 300 F) for a couple hours.
I then added the sweet potatoes sliced ( I recommend to pre-steam the potatoes if you want to speed up the process) and the diced tomatoes, plus a little more salt and let it cook at higher temperature (around 170 C or 350 F) until the potatoes were tender and I was basting the potatoes with the juice from the pan from time to time to prevent drying out.
Total time, maybe 4 hours. D E L I C I O U S!