Dinner was easy to put together. This is a staple of the house: roasted lamb shoulder. I do prefer shoulder over a leg of lamb it's fattier and tastier. I also made a side of roasted peppers with a balsamic vinagrette and some saute broccoli with garlic. It was very filling.
Ready for a recipe??? It's so simple that I would not even call it a recipe...
Roasted lamb shoulder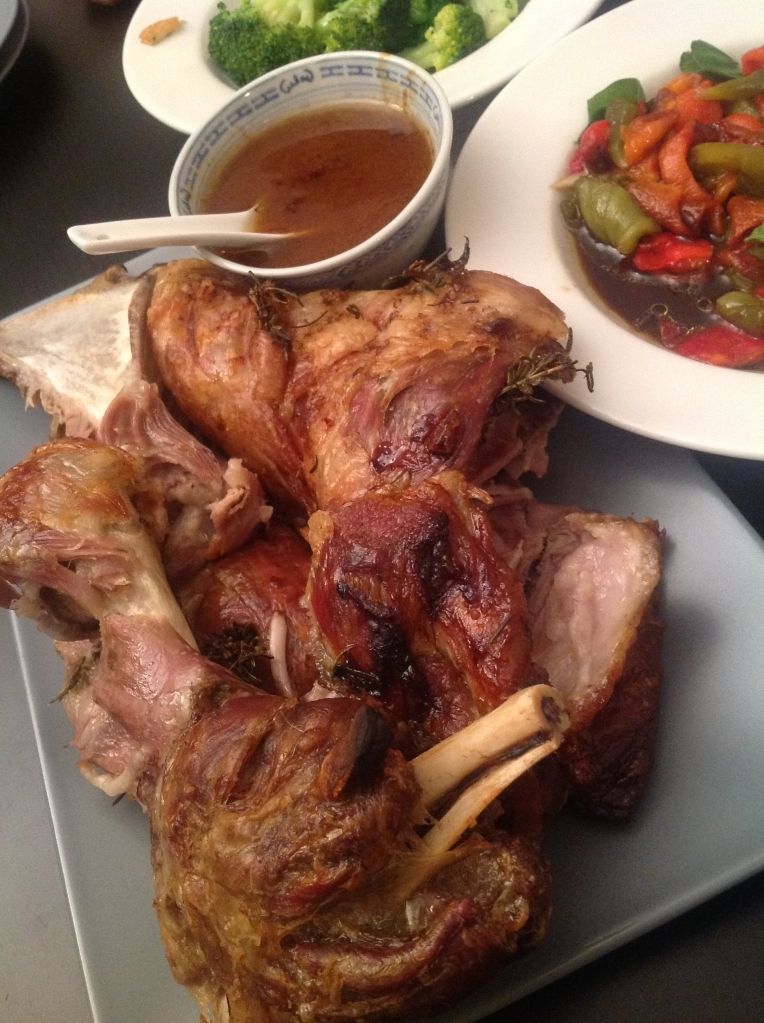 1 lamb shoulder
2 garlic cloves
1-2 rosemary sprigs
coarse sea salt (I use
Guerande
sea salt)
fat of your choice*
1 cup more or less of stock or water
1 teaspoon dijon mustard
Take your meat out of the fridge one hour before cooking and pat it dry.
Preheat your oven at 220 C (430 F).
I ask my butcher to cut the tip of the foreshank for me, or you can cut yourself the tendons form the tip and expose the bone.
With a sharp boning knife I make some deep pockets in the meat and I insert slivers of garlic and little bit of rosemary. If I have some anchovies around I add also some small pieces here and there.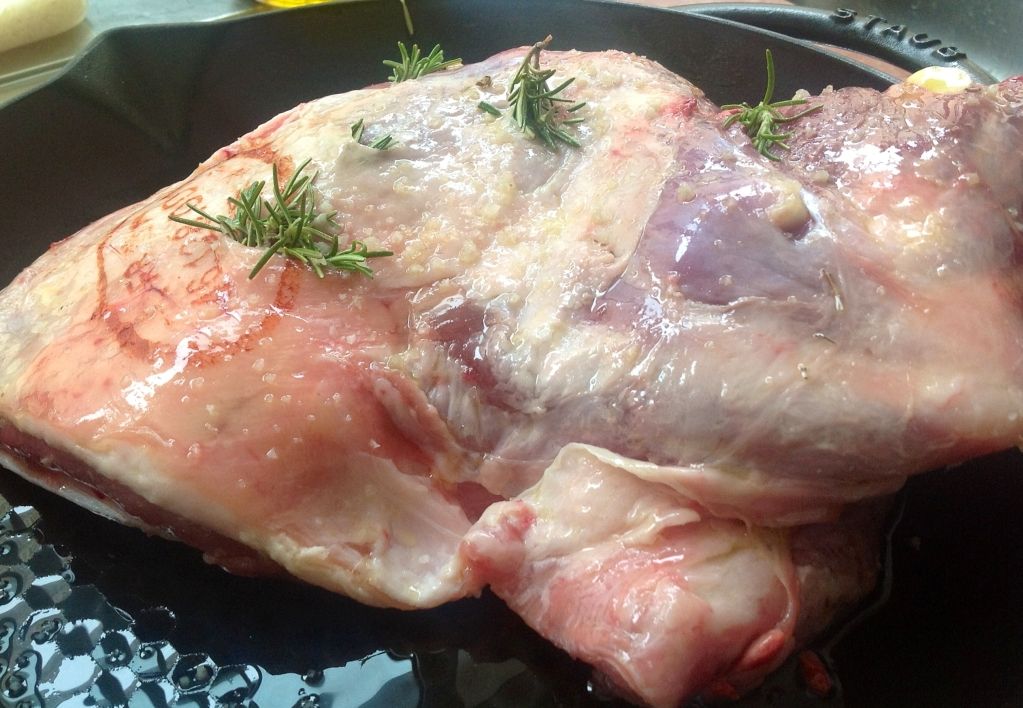 I massage the meat with fat, sprinkle with salt and bake at high temperature for 20-30 minutes. Then add some stock and lower the temperature to 170 C (350 F). I normally have some lamb stock available in the freezer, this time I used some beef stock. I cook for 1 and 20 minutes longer. I take out the meat and let it rest for 20 minutes before cutting.
Meanwhile, I deglaze the pan with some warm water and with a small whisk I incorporate a teaspoon or little more of mustard. Normally I would use some white wine in the recipe but I left it out here.
*Oil. I know Paleo police would not agree with me but here and in a lot of my cooking I use extravirgin olive oil. This is what a lot of Italians (the most) do and a lot of French from the Provence/Cote d'Azur area and I don't think we are doing too badly compared to the Americans. I use all kind of "healthy" fat: tallow, duck and goose fat, lard, foie gras fat and drippings. But in the summer I do use more extravirgin olive oil.